The Magic Wand is the most popular sex toy on the market, and has been for decades. Time magazine recently listed the Wand among the top 10 most influential gadgets of all time, next to the iPhone and the Walkman. The distinction is well deserved according to throngs of devoted magic wand fans, who range from seasoned sex workers to vanilla virgins. All kinds of masturbators – even those who are usually underwhelmed by vibrators – bond over their addiction to this impressive piece of machinery.
Men with penises who chance to overhear the delighted gossip of pleased magic wand users often lament that they cannot participate in this supposedly breathtaking masturbational experience. I am here to tell you: we can! It doesn't even require any special tricks; you just press the wand against your penis, and for most people it feels amazing. Honestly, I don't know why we aren't all doing it right now.
I was first introduced to Hitachi use on penises when I was on set at kink.com.  I noticed that Van Darkholme, director of several gay bondage sites, would often apply a Wand to the penis of a performer who was tied up and being humiliated. There was an element of feminization to this, but it was also practical; the wand kept cocks hard when performers couldn't use their hands. Often, this turned out to be a more reliable method of "fluffing" than handjobs or blowjobs.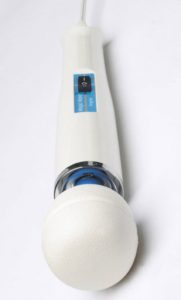 All of this penis-focused Magic Wand use got me interested in using the toy by myself. I bought my own wand and have been a strong proponent of its use on penises ever since.
The Magic Wand is unique among vibrators. Other vibrators (including others with the same general wand shape) are generally not only less powerful but also a lot less efficient at transferring vibrations into your body. Most vibrator motors use frequencies that are too high to penetrate very deeply beneath the skin, making them uncomfortable on the surface whenever they have enough power to stimulate the sensitive tissues underneath. The Magic Wand uses lower frequency vibrations to penetrate deep into your pelvis, helping relax the entire region. Not coincidentally, it also genuinely works wonders on your sore shoulders and neck. There is a lot of engineering that goes into this massager, and it is absolutely worth the hype.
How to use it:
My first advice for anyone trying out a new toy or masturbation style is to be patient and creative. No toy should be treated like a prepackaged experience that has been curated for you; a sex toy is a tool that you have to learn to use for your own purposes. It helps to learn from other people who use the same toys, but always keep in mind that nobody else's body or brain works like yours. You will ultimately have to learn to do your own thing. Sometimes this takes a few tries, so be patient with a few awkward attempts along the way.
If you're interested in this, but want some ideas to get started right, I wrote down some specific advice. Without further ado, here is my Magic Wand penis masturbation walkthrough!
Cover the head of the toy with a condom if you share the wand with others.
Lie on your back and let your penis fall against your belly. It doesn't matter if you are hard or soft at this point.
Think of a sexy fantasy, or turn on some porn you like that will last for a bit. Using the Wand may take longer than a normal jerk session, so make sure you have what you need to turn yourself on.
Turn the Wand on low to start out. The power switch can flip both ways; one way is high, and the other is low.
Let the vibrating head of the Wand touch the top of your penis, gently pressing your penis between the wand and your body. I recommend this position even if you are using the sleeve attachment, but do whatever works for you. I find the pressure against your body is important the get the best sensations.
Experiment with where on the penis you press the vibrator. Just below the head of the penis is the most sensitive spot (called the frenulum). For some, this is the sweet spot, and pressing the vibe here is everything they want. For others, apply the wand directly to the frenulum is too intense. In this case, try pressing the Wand against the shaft of the penis, or putting a layer of cloth in between. The place on the penis that feels best is likely to depend on how hard you are, so keep experimenting.
Press harder for a deeper vibration. If touching the Wand gently feels like too much sensation right on the skin of your penis, pressing harder may actually improve your experience by spreading out the vibrations over more of your body. Sometimes the solution is to put some cloth between the Wand and your cock, and then press really hard to get deep vibrations that aren't super intense.
Relax the little muscles in your pelvis. Take deep breaths. Relax the rest of your body. You are using a massager! Ideally, relaxing those tense little muscles in your pelvic floor will let you have different awesome sensations and types of orgasm.
Pressing the Wand straight down on the cock can feel great, but often a little bit of rhythmic movement is even better. I find it is tiring to do this with my arms. It is much easier to press the Wand straight down, and rock my hips back and forth just a little bit to move my cock underneath the wand. These little thrusts only move my cock half an inch back and forth, rubbing the toy around on the head.
It can be hard to keep the Wand on your cock, especially as you get hard and start thrusting a little bit. Practice helps with this, but if you keep having trouble you can also try pressing your cock against the side of your thigh, or wearing thin tight underwear to hold your cock in place. The sleeve attachment removes this problem.
If you like to put things in your ass, now is a great time. Masturbating with the Hitachi often loosens up your hips and pelvis, so it pairs really well with anal play.
Try turning the Wand on high. This changes both the amplitude and frequency of the vibration, so it can give a different experience. I usually like this mode better when I'm closer to coming.
You may find that it gets you really turned on, but it's a bit tough to get over the edge and come. If you keep at it, turn yourself on, and let your orgasm come slowly, it can be really intense. Take your time and be open to different orgasmic cycles. Your body can feel awesome in lots of different ways, and it is fun to explore new ones.
Partner Sex:
Having a Magic Wand within reach of your bed is likely to make you a better lover, no matter whom you like to seduce. It is a wonderful and versatile toy for partnered sex. This article focuses mainly on masturbation, but the joys of using this toy with partners are not to be overlooked. You don't have to plan your sex around using the Wand – just keep it within reach. There are lot of times during sex where one person has their cock or clit exposed, and it may make everyone's day better if you just try pressing your Hitachi against that. Check in with your partner(s), of course; nothing is going to feel good to everyone all the time.
Hitachi –> Vibratex
Most people call these vibrators "Hitachi" Magic Wands, because they were developed by Hitachi and manufactured by them for many years. Relatively recently, Vibratex took over manufacture and distribution of the exact same magic wand design. So if you see the Vibratex brand wand, it is not a knockoff.
How to get one:
If you definitely want your own you can order one from our store, Manshop ($52.95 corded, $124.95 rechargeable).  You may also want to consider purchasing the sleeve attachment (~$25), which sometimes makes the mechanics of masturbating with the Wand easier. I do not use this attachment regularly myself, so my instructions here are mostly for using the wand without this attachment. That said, it is popular and awesome. There are also many other accessories for the Wand you should consider.
This article is an excerpt from the book, 'Better Than the Hand: How Masturbation is the Key to Better Sex & Healthier Living.'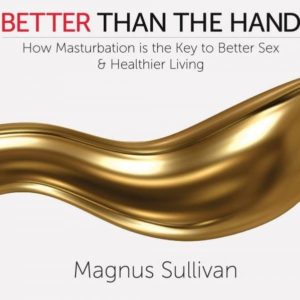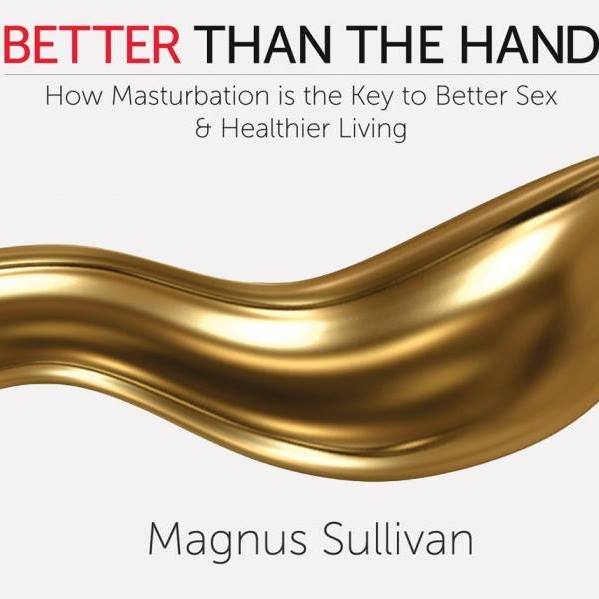 BUY NOW AT MANSHOP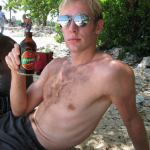 Ned Would
Ned Would is a bay area queer geek with a background in experimental Physics and a very dirty mind. He has been involved with the porn industry since 2010 as a performer and adult industry web developer, providing software support for independent performers and small studios (including, for a while, his own DIY porn site). In 2011 Ned created a biometric buttplug capable of wirelessly streaming live data about muscle contractions, heartrate, and other physiological signals of arousal and orgasm to a nearby computer in real time. Ned's work in the adult industry focuses on fighting stigma, created a safer work environment, and increasing performers' agency over their role in the adult industry. He is currently working on a suite of privacy and security tools designed for adult industry performers and studios.
8 Articles