1) Shame and Fear Block Imagination, Pleasure and Personal Growth
For the past 40 years, women have worked hard to recast self-pleasure as a sign of health, liberation, power and independence.  While owning a vibrator or dildo a few decades ago might have suggested a lackluster sex life, it now represents the empowered woman who knows how to manage all of her needs well.  Men, however, lack the intellectual and cultural framework to place masturbation at the center of a sexually, emotionally and intellectually vibrant lifestyle.  The result: women will talk openly with each other about their toys, their experiences, their interests and the positive affects of masturbation.  Men?…Silence, fear and shame.  Ironically, while women have progressed significantly, men have perhaps regressed.  Masturbation is rarely discussed in genuinely curious ways and it's still associated with a porn-addicted recluse — despite the fact that we KNOW it's good for us on so many different levels.  In addition to the fact that it just feels great, here are some other benefits of masturbation:
Dramatically reduces the risk of prostate cancer

Prevents erectile dysfunction AND incontinence as you age by strengthening pelvic muscles

Reduces stress

Boosts the immune system

Elevates mood

Helps manage premature ejaculation

Improves sleep

Improves ability to orgasm

Etc…more about benefits below
So, the first thing to do is understand that this is totally healthy and, ideally, something you do at least 3 times a week.  Here at betterthanthehand.com, we recommend that you masturbate daily — and more than once a day if possible.  The second point is to understand that cultural issues have created enormous limits for most men to enjoy masturbation.  As mentioned above, men who masturbate regularly are considered losers — guys who can't get the sex they want so they resort to masturbation.  FALSE!  It's also considered emasculating.  The use of toys, for instance, is seen as 'feminine' or, particularly when used in the ass, as 'gay' (guess what? sexual orientation has nothing to do with the location of our nerve endings — and our anus, perineum and prostate have A TON of nerve endings that make us feel good when stimulated).  Most men are afraid to even go there for fear of what it means or how it might be seen by others.  The result is that most men do not enjoy a fraction of the pleasure available to them and they reap few of the benefits that masturbation has to offer.  Getting beyond these fears and the shame and stigma associated with exploration of our bodies is critical to reaching your potential not only as a lover, but as a person.
2) Setting and Mood
Unless it's part of what turns you on, nothing kills the moment like someone walking in unexpectedly.  Choose a time and location that is comfortable on all levels.  Anxiety, stress and fear are the major barriers to great orgasms.  Do what you can to relax. You also want to do what you can to avoid a mess and make clean up as easy as possible.  We recommend placing a large towel beneath you and having a hand towel ready for use.  Lighting and temperature are also important.  On warm days, we at betterthanthehand.com like to go outside in the sun and rub our entire bodies with oil.
3) Lube
Choose the right lube for the job.  We recommend having a good silicone lube as well as a water-based lube on hand, as the two serve very different purposes.  Silicone lube lasts longer and generally has better glide, but it can be difficult to clean (salt helps to break down silicone lube when spilled).  With prostate or anal play, we recommend silicone (note that some silicone toys can be damaged over time with silicone lube).  We also recommend a hybrid lube, like Sliquid, for masturbating in the shower, as silicone is extremely slippery and can be hazardous once it's on the floor of your shower or bathroom.  Not all lubes are equal, so experiment and find ones that work for you.  (Side note: glycerine-free water-based lubes are often the preferred choice when using lube to pet a woman's pussy, as glycerine is known to increase chances of a yeast infection).
Also, lube can and should be used creatively to alter sensation when switching between toys.  We recommend having more than one sleeve ready and we recommend using the sleeves to vary temperature and friction.  For example, place a smaller amount of lube in your stroker and a larger amount of lube in your warmed-up Fleshlight.
If using only your hands, consider things like coconut oil and other oils that are good for your skin, as they not only feel good, they leave your skin smooth and smelling great.
4) Toys
You can never have too many toys — and not just toys to stick your penis in!  Toys that buzz and hum, toys that tickle your anus and ignite your prostate — anything that helps you feel good should be considered part of your routine.  We've found that the more toys you have, the better they work.  Consider having a variety of toys available to stimulate your body in different ways.  For instance, you should have some toys to penetrate and some toys that will penetrate you.  You should have toys that are warmed up and toys that are at room temperature.  You should have toys with lots of lube and some with just enough lube.  And you should definitely have toys that vibrate.  Here's an example of what we recommend to have on hand when you masturbate:
An average session might go something like this:
Assuming you're in a comfortable position and have some good porn ready to play, fire up the Magic Wand and start to run it over your cock, then gently over your balls and move it over the perineum (the space between your balls and your anus).  That should feel really good.  Find the spot that feels best for you and play with it.  We've found that holding the Wand near the tip of your cock feels amazing.  Try moving it up and down slightly and slowly in the space at the end of your shaft and just below the tip of your cock.  Do this as long as it feels good, but unless your skilled at achieving multiple orgasms, remain at the plateau and avoid taking it over the edge — for now.  If after this you're still not hard and you'd like to get hard, turn on the Robo Suck, put a little lube around the opening, slip your cock in and watch it grow.  You can let it run for up to 10 minutes or until you experience any discomfort — but don't let your cock get purple.  Play with pulling it out and slipping it back in and varying suction.  It's amazing and exciting to watch your cock radically transform so quickly.  While you're doing this, put some lube on your finger and slide it around your anus, popping just a little bit in once your ready.  It's VERY important to breathe deeply and slowly from your belly at this point.  After a few minutes of gentle anal play, put a healthy dose of lube around the outside of and just inside of your anus and also place plenty of lube on your O Boy prostate massager.  Don't force it in, but rather let it move in easily.  If it doesn't go in easily, return to breathing and gentle anal stimulation.  Once in, you want to angle the tip of the toy to stimulate your prostate, which is forward, towards your cock (you will know when you find it) and, once in, start to contract your PC muscles (pretend that you're trying really hard to hold your pee) and glutes.  When done in unison and with force, this alone can bring some men to orgasm.  If you let the pump ride for a few minutes, you will have a massive hard on.  Some people like to slip a cock ring on to maintain the erection created by the pump.  With your enormous member growing like a beanstalk and your O Boy buzzing in your ass, slip some lube into your All In Blowjob Stroker.  Remove your cock from the pump and slip it into the stroker, moving it up and down your cock with the pressure that feels best to you.  Pull the sleeve down your shaft so the tip of your cock pops through the open end of the stroker, then take the Tenga Egg and swirl it around the tip of your cock, pulling the sleeve up and down your shaft as you spin the Egg.  You can experiment with removing the sleeve and gently pulling the Egg down the entire shaft or removing the egg to stroke your cock with the All In.  Do what feels best.  For variation, with lube on your cock, reach for the warm Fleshlight and slip inside.  This should feel fantastic!  Adjust the suction by loosening/tightening the knob at the end and pump the sleeve, concentrating on the warmth it provides.  Do this until you're approaching orgasm or not feeling it.  Then play with moving between the Egg, the All In, the Wand and the Fleshlight.  At this point, you'll need to decide what you'd like to do: continue enjoying the plateau (the space that feels really good but not so good that you have an orgasm) or take things to the next level and orgasm.  If you want to orgasm, select the toy that feels best to you and focus on maximizing pleasure.
You should note that by playing with this routine, you should be able to improve the following key abilities:
You should be able to achieve multiple orgasms

You should be able to remain hard between orgasms

You should be able to recover very quickly between orgasms

You will be a much more patient and creative lover

You will be much more attentive to your lover when having anal sex and, of course, it is much more likely that your lover will enjoy anal sex.
5) Breathe…
Your breathing will naturally escalate as your work harder and get closer to orgasm.  But most people don't pay enough attention to their breathing during the build-up.  Deep, slow breaths can dramatically increase the intensity of and extend the duration of your build-up and orgasm.  Try to breathe from the belly instead of the chest.  Breathing becomes increasingly important as you age and is an important part of relaxing before anal play.
6) Flex your Pelvic Muscles and Glutes
Most men are so cock-focussed they not only forget to play with their anus they forget to use the most powerful and important muscles for orgasms.  Particularly when trying to stimulate the prostate, it is critical to breathe deeply and steadily and to contract the PC and glutes rhythmically.   Try it right now! in your chair or wherever you are: just contract and hold those muscles and you'll get an idea of the important role they play in masturbation.
7) Embrace Good Porn
This varies for everyone, but for us, good porn really helps.  As you learn to extend your sessions, you'll find that you stop jumping immediately to the hard action and actually start to enjoy watching the foreplay.  You'll learn to parallel the erotic arc of the story and peak with the performance.  You'll soon find yourself enjoying a 30+ minute stretch, only to orgasm and start all over again.  That's one of the things that good toys and good porn do: they make it easy to stay turned on and reach orgasm again and again and again.  Imagine taking that into the bedroom with your lover?!
8) Variation in Texture, Temperature and Cadence
We cannot emphasize this enough: change it up.  Get creative.  Enjoy the journey.  By varying texture, temperature and cadence, you remain in total control of the sexual flow.  If you want to achieve any of the skills listed above (multiple orgasms, quick recovery, enhanced endurance), there's no better way to hone these skills than through creative and varied use of toys that stimulate different areas in different ways.  This is the first and most important step in learning how to view masturbation as a process-oriented rather than a goal-oriented activity.  Remember the old adage: 'Good things come to those who wait.'
9) Benefits of Masturbation
In addition to all of the health benefits already listed and in addition to the enhanced pleasure you'll get out creative masturbation and on top of the amazing skills and awareness you'll bring to partner sex, you'll literally be a better person.  This might sound cheesy, but when you break through cultural barriers, you not only gain confidence, you increase your empathy for others.  You become less afraid and intimidated because you both understand the perspective and experience of others and feel comfortable with where you stand.  While there are many ways to open the mind, creative masturbation is definitely the funnest way to do it.
If you'd like to comment publicly or send a private message to us here at Better Than The Hand, please do so!  We created this blog to be an interactive sharing and learning forum and we welcome feedback and input.
This article is an excerpt from the book, 'Better Than the Hand: How Masturbation is the Key to Better Sex & Healthier Living.'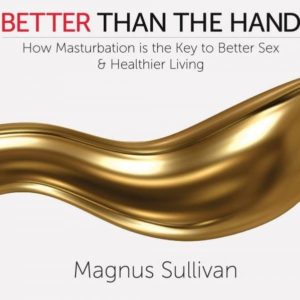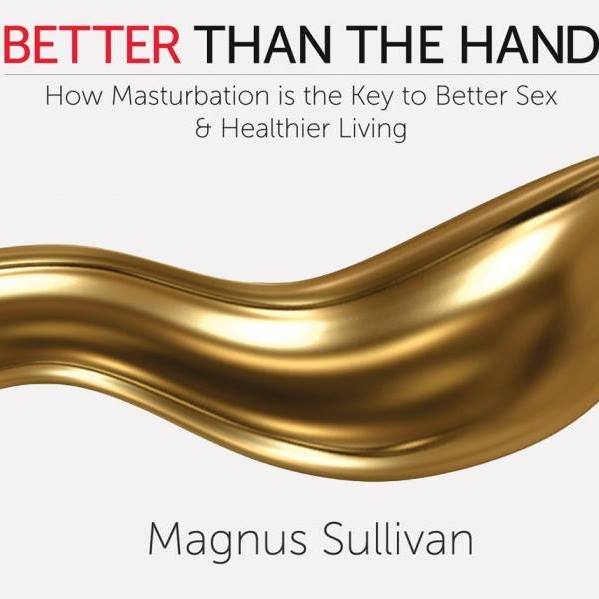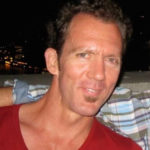 Magnus Sullivan
Magnus Sullivan has been at the forefront of technological and cultural shifts for more than 20 years. In 1993 Magnus founded eLine, one of the first system integration firms in San Francisco, bringing some of the biggest brands in the world online. One of his first clients was the storied progressive adult toy reseller, Good Vibrations. This was his first foray into the world of adult and he never looked back, partnering with the powerhouse, Game Link, to help create one of the most formidable companies in the online adult market. He has created two of the most awarded and recognized movies in the adult industry ('An Open Invitation' and 'Marriage 2.0', which won The Feminist Porn Awards coveted 'Movie of the Year' award in 2016) and recently launched www.manshop.com, a reseller of sex toys for men, and www.betterthanthehand.com, a sex positive blog that promotes male masturbation and discusses the various social issues associated with it. Sullivan has written extensively about the need to expand and enhance content production in the adult industry and is also the author of 'Better Than The Hand: How Masturbation is the Key to Better Sex and Healthier Living'. He is a fourth-generation SF-native, lives with his wife and children in the San Francisco Bay Area and enjoys kite boarding, skiing, triathlon, cooking, reading, writing and just about everything else that engages his mind and his body.
35 Articles