If you're in the market for a top-of-the-line 'real-skin' or 'real feel' masturbator, you will at some point find yourself comparing the Fleshlight to the Blewit!.  While the products are so similar they're difficult to parse, the origin, culture and marketing behind the two companies couldn't be more different.  Fleshlight was born out of the horny abyss of a soon-to-be father whose wife was ordered to sexless bedrest when she was found to be carrying twins.  The horrified father saw a flash of barren landscape free of vegetation and sex and, in a fit of despair, conceived and developed the Fleshlight as a sexual stopgap until his wife's vagina was open for business again.  And all the 'stick your dick in it' fantasy-driven marketing and tight association with porn blatantly betrays the transparent intentions of its founder.  Blewit!, on the other hand, is the cock-child of the former CEO of Aneris, and the altruistic goals stem from a corporate culture dedicated to using self-pleasure as a springboard to sexual enlightenment.  The Blewit! is positioned as the humble flag-bearer of a burgeoning movement that is akin to a sexual revolution for men.  The corporate soundbites echo truisms that have long been part of the sex-positive community: masturbation is physically, mentally and emotionally healthy as well as a critical playground for sexual development with partners.  I found myself nodding my head in unity as I skimmed the corporate brochure and I was immediately curious to learn more about the noble intentions behind this product.  More important, I wanted to know how this product facilitated the sexual awakening that inspired its genesis.
As shallow as the culture behind the Fleshlight is, they support their thin membrane of purpose with incredible depth in marketing assets.  They have funny videos, 'how to' videos, sexy videos, porny videos, artistic videos, clinical videos, etc.  They have done everything possible to divert your attention from the reality of sticking your dick into a synthetic rubber hole with synthetic lube towards making you believe it's just like fucking a pussy — a very famous pussy, no less (or mouth, or anus…).  Their product is wrapped in cheesy soft porn imagery, the lips are made with painstaking care to replicate the labia and anus of your favorite porn star, and their videos are largely geared to reenforce the idea that the product is a surrogate pussy that is as close as you'll ever get to the one you're fantasy-fucking.  Blewit!, on the other hand, has a product that looks like something that Dr. McCoy from Star Trek might give you after being diagnosed with some sexual deficiency.  It has a stylish medical look and feel that wants to sit on a shelf next to an iPhone.  It has a high-tech shell with ribbing that looks as if the product might take flight if spun fast enough.  The box unfolds like a transformer with Apple-like precision and style, and the messaging succinctly and professionally points to various features, their use and benefit.  But that's it.  There's nothing more there: all of the cultural positioning that so attracted me is just as thin and vacuous as the cultural underpinnings of the Fleshlight.  So while you may like the idea behind the Blewit!, it's really no more than that: a marketing front to another stroker.
What the Blewit! lacks in purpose, however, it more than makes up for in performance.  This new stroker offers a strong challenge to the goliath Fleshlight and it is different enough in a few key areas to make it a meaningful alternative to the industry standard.  Here are the key differences, both explicit and subjectively experienced:
Final verdict: I own both and I use both, so my recommendation really depends on how you intend to use the toy.  If you're only in the market for one toy, I'd lean slightly towards the Blewit! due to its ease of use and maintenance.  When heated and used with other toys, however, the Fleshlight is a far superior experience. 
This article is an excerpt from the book, 'Better Than the Hand: How Masturbation is the Key to Better Sex & Healthier Living.'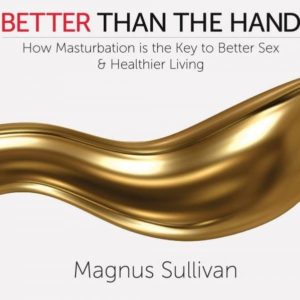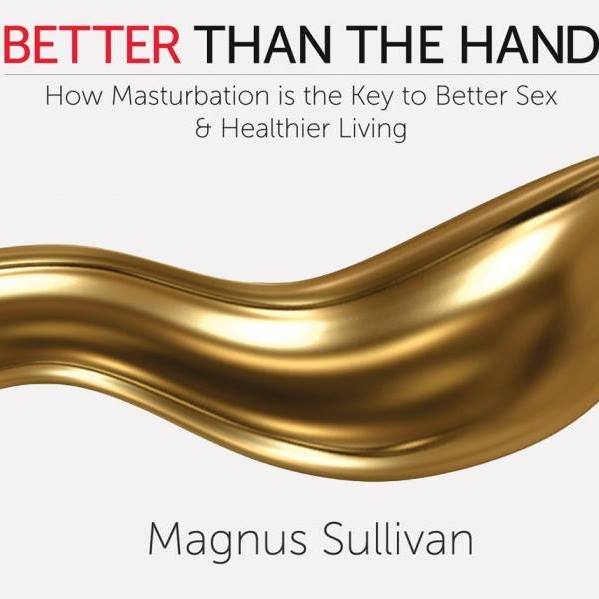 MISSING PRODUCT ID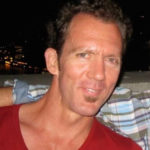 Magnus Sullivan
Magnus Sullivan has been at the forefront of technological and cultural shifts for more than 20 years. In 1993 Magnus founded eLine, one of the first system integration firms in San Francisco, bringing some of the biggest brands in the world online. One of his first clients was the storied progressive adult toy reseller, Good Vibrations. This was his first foray into the world of adult and he never looked back, partnering with the powerhouse, Game Link, to help create one of the most formidable companies in the online adult market. He has created two of the most awarded and recognized movies in the adult industry ('An Open Invitation' and 'Marriage 2.0', which won The Feminist Porn Awards coveted 'Movie of the Year' award in 2016) and recently launched www.manshop.com, a reseller of sex toys for men, and www.betterthanthehand.com, a sex positive blog that promotes male masturbation and discusses the various social issues associated with it. Sullivan has written extensively about the need to expand and enhance content production in the adult industry and is also the author of 'Better Than The Hand: How Masturbation is the Key to Better Sex and Healthier Living'. He is a fourth-generation SF-native, lives with his wife and children in the San Francisco Bay Area and enjoys kite boarding, skiing, triathlon, cooking, reading, writing and just about everything else that engages his mind and his body.
35 Articles