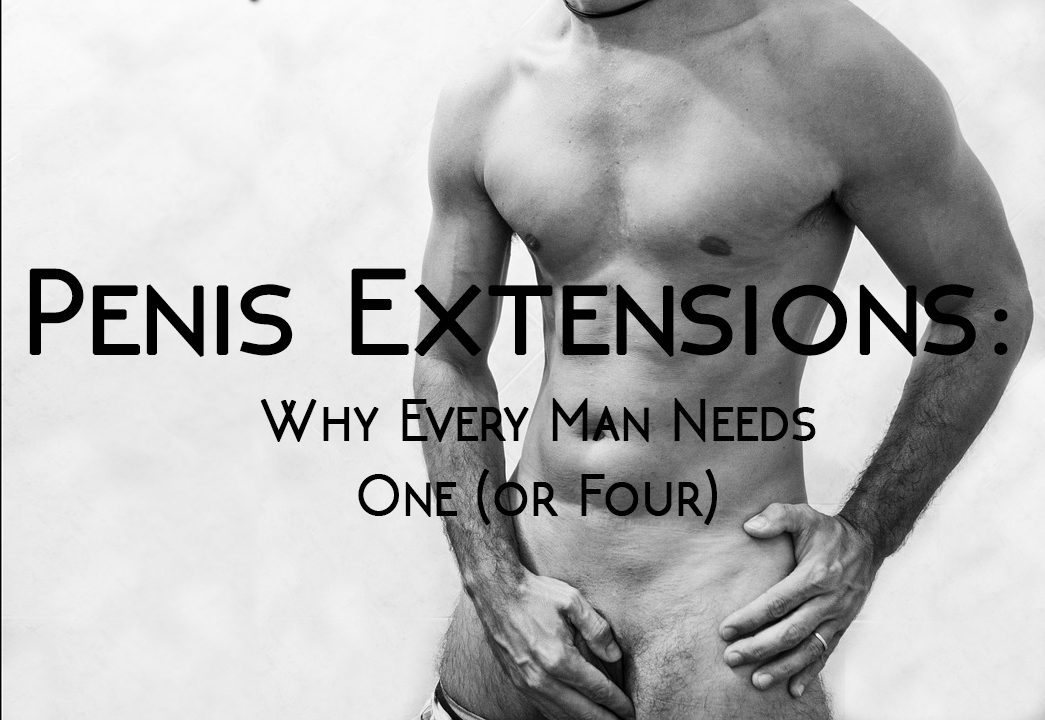 Wouldn't it be great if you could change the length, girth and texture of your cock at will, providing a completely different experience for your lover every time you had sex?  Well, I can do that — and I'm here to tell you, so can you, with penis extensions. 
My secret: penis extensions!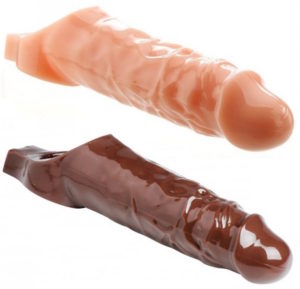 And yes, I do have a size issue, but it's not what you're thinking.  The only complaint I've ever received from lovers is that I am too big — so why would I want to 'extend' that?   And for some strange reason, it had never occurred to me that changing my cock was a great way to add novelty and surprise, so penis extensions weren't even on my radar.  But as sales for extensions continued to grow at Manshop.com, I decided to take a closer look at this under-appreciated category.   And what did I find? A collection of amazing works of art, like elegant capes to drape your cock.  They're like fuck fashion!
I got a better understanding of the breadth of use of 'extenders' after speaking with a few friends who use them: what these products really do is change the way you feel inside in ways that no ordinary cock could ever achieve.  The texture, the girth, and the aesthetics — combine all of this with a little role-play and you have an evening of theatrical sex.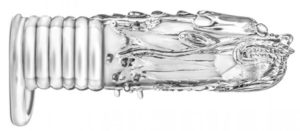 I've found that, every now and then, some women just like a really big cock — like, massive big.  And because I like to please, I'm more than happy to slip into something that accommodates that need.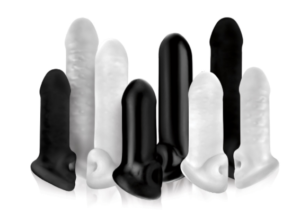 I like to play with three basic scenarios:
Full Disclosure: I show her the penis extension and let her play with it and put it on me, talking about how it looks and feels and how I'm about to part her increasingly wet lips it.

 

I ask her what it makes her think of and how she imagines it will feel.

 

I squirt some lube into her hand and have her stroke my cock, the stroke the toy and then rub her pussy.

 

I like to play with the toy as much as possible before entry to stoke her imagination, anticipation and desire for this new sexual experience.

 

You can use any one of many options here, as they all provide a new and interesting sensation.

Roll Play: If she's been particularly bad, I might, in a gruff voice, talk nasty, slap her ass, pull her hair, place my hand on her throat and tell her that she is about to get fucked hard! (now my lovers like this, so only do this is you know it's wanted).

 

I'll put on a particularly large penis extension and tell her to reach back and grab it and tell me how bad she's been and how she deserves to be fucked hard by her big daddy (again, go with the role that works for you).

Surprise: Sometimes ignorance IS bliss!

 

And in this case, it can lead to a blissful orgasm.

 

Occasionally, I like to tie her up and blind fold her and tease her, stimulating her nipples, using a
little electrostim, whacking her with my crop or caressing her with a feather until she really wants me to fuck her.

 

At that point, I'll put on an extender and slip inside of her with my super-sized, textured cock.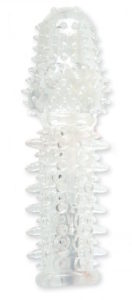 My experience is that you can't really go wrong here and the more you have, the more fun it is for everyone.  So browse the selection and find a few products in your price range that pique your curiosity. I have a collection of extenders in varying length, girth and texture that allows me to wear a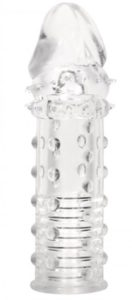 different suit every day of the week.  In addition to the fact that your partner will LOVE the variety and novelty of extenders, they're also pretty affordable, easy to clean and you should have no problem reaching orgasm with one on.

(Featured Image: Daddy Cocksheath With Balls)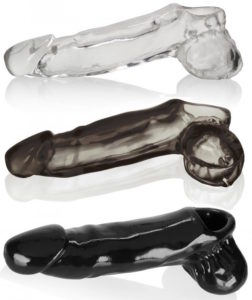 Lastly, check out the in-depth video I made with even more information about penis pumps:
This article is an excerpt from the book, 'Better Than the Hand: How Masturbation is the Key to Better Sex & Healthier Living.'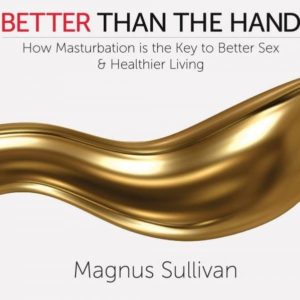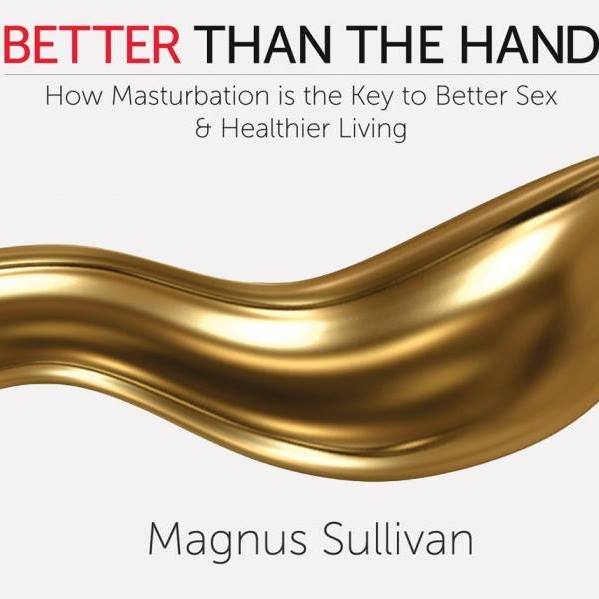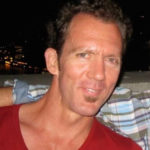 Magnus Sullivan
Magnus Sullivan has been at the forefront of technological and cultural shifts for more than 20 years. In 1993 Magnus founded eLine, one of the first system integration firms in San Francisco, bringing some of the biggest brands in the world online. One of his first clients was the storied progressive adult toy reseller, Good Vibrations. This was his first foray into the world of adult and he never looked back, partnering with the powerhouse, Game Link, to help create one of the most formidable companies in the online adult market. He has created two of the most awarded and recognized movies in the adult industry ('An Open Invitation' and 'Marriage 2.0', which won The Feminist Porn Awards coveted 'Movie of the Year' award in 2016) and recently launched www.manshop.com, a reseller of sex toys for men, and www.betterthanthehand.com, a sex positive blog that promotes male masturbation and discusses the various social issues associated with it. Sullivan has written extensively about the need to expand and enhance content production in the adult industry and is also the author of 'Better Than The Hand: How Masturbation is the Key to Better Sex and Healthier Living'. He is a fourth-generation SF-native, lives with his wife and children in the San Francisco Bay Area and enjoys kite boarding, skiing, triathlon, cooking, reading, writing and just about everything else that engages his mind and his body.
35 Articles