Use this Valentines Day to both surprise and delight your partner with the gift that keeps on giving: sex toys!  Chocolates and flowers are fine compliments, but they'll take on special meaning if the centerpiece of your expression of love is an artful gift designed to create an infinite loop of sensual delight. The real gift, however, is how incorporating toys into your sex life will create not only memorable sexual experiences but also deep intimacy, understanding and trust.
How to Buy the Right Toy
If you don't already know what kind of toys your partner likes, PA-LEASE don't guess—ask her!  That conversation alone will tell you a lot about how comfortable she is with toys and the general topic of discussing something so personal.  If she seems a little timid, you can start the dialog by mentioning that you like to think of her when you masturbate with your toys and you were wondering if she ever did the same?  If so, what toy or toys does she use and what does she like to do with it?   Does she like insertion (with a dildo) or vibration—or both?  This approach both normalizes the topic by first admitting that you use toys and masturbate to her and allows her to tell you something important about her interests.
If she doesn't use a toy, this is a good time to talk about introducing one with her.  Tell her that you'd really like to try it and you'd like her to tell you what she might be interested in.  You can talk about dildos and vibrators and browse our catalog to see what sounds best to her.  And then you can purchase it together or surprise her with a gift.
If she does use toys and tells you about them, you'll have much more to work with but you might also find that she's stuck on ONE toy that she REALLY likes.  You can either go with the grain or talk about different options.  For instance, if she's tried a lot of toys and settled into one because, you know, it really, really works, you might want to go with something that is more interactive—like BDSM gear (blindfolds, restraints, a paddle on her ass, etc.) to create a new experience that is beyond what any single toy can provide.  But often women only own one toy because the first thing they bought works and there wasn't a need to venture deep into the catalog of options.  This is where you can have some fun talking about possibilities with her.
Once you have a general idea of the sensation she likes or is curious about, budget is the next question.  You can spend a lot of money on a toy and sometimes it's worth it.  And when offering a sex toy as a gift, going with the budget option probably isn't the message you want to send. That said, you can still have a lot of fun with a quality product that doesn't break the bank.  My favorite example in this category is the silk scarf—which can run as low as $12 in some cases.  You can do A LOT with a low-cost silk scarf to create an experience that's rich in sensation, creativity and intimacy.
I've written extensively about how to introduce toys and how to use them effectively with your partner elsewhere, so give that article a read if you have any questions in this area.
Now let's take a look at some options:
Clitoral and G-Spot Stimulators
The Mona has just the right bend and knob for good G-spot stimulation.  By using these toys in tandem, starting off with low intensity vibration and working your way up, you can deliver incredibly strong orgasms.  I like to use the Mona externally for a while, massaging her vulva and perineum while licking and sucking her labia and  gently pinching her nipples.  I'll then slowly transition to insertion and slide the Mona into position.
This little wonder does the work of a thousand dedicated tongues.  This is a great toy to compliment your own efforts.  Find out which speed feels best and how much pressure to apply and use the Sqweel when you need to come up for air or change things up.  You can also use a dildo or insert your fingers while the wheel whirls.
What makes the Wand unique is that no other toy works at quite the same frequency, so the Wand stimulates muscles unlike anything else on the market.  This is also why some women find this toy too powerful.  If that's the case, the Mystic Wand is a great alternative.  
There's a larger issue here, of course, and that is the issue of men owning and knowing how to use sex toys for women. I like to make the introduction of a new toy part of date night (as i said, you don't always have to go big like you might on holidays) with the mutual understanding that the toy might not be her cup of tea.  The simple effort of buying a toy, engaging in conversation and playing with her to have fun with the toy, however, will mean a lot. Take the opportunity to turn an online shopping session into an exiting foray into sexy-talk and deeper exploration of her interests and fantasies. Bookmark the toys she's interested in and purchase them at a later point, surprising her with each arrival as they trickle in over time.  And buy a few that you'd also like to use with her and experiment with creative coupling of toys.  There ways to combine a playful, non-threatening introduction of toys with an intense sexual experience.  One of my favorites is to bring a selection of flavored lubes with a clitoral vibrator.  Have her sample the various flavors on your cock and then return the favor to compare notes.  While you're going down on her, hit the power button on a vibrator and run it around her labia and near her clit as you devour her sweet pussy.  Unpacking the toy together while fully clothed is also fun, and then run the toy over her dressed body until the sensation is just too much and demands direct contact with the skin.
But here's the rub: you need to USE the toys yourself in order to understand how they work and what they feel like.  If you don't want to buy them, you can always go to a store with good sales reps and get to know the toys better by holding them, seeing how they feel, how they buzz, etc.  When men don't know the toys they use with their lovers, they're pretty much guaranteed to use them poorly.
As always, if you have any questions about other products or how to use any products, don't hesitate to post right here on the blog or email me directly at magnus@manshop.com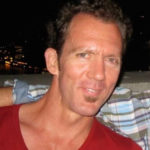 Magnus Sullivan
Magnus Sullivan has been at the forefront of technological and cultural shifts for more than 20 years. In 1993 Magnus founded eLine, one of the first system integration firms in San Francisco, bringing some of the biggest brands in the world online. One of his first clients was the storied progressive adult toy reseller, Good Vibrations. This was his first foray into the world of adult and he never looked back, partnering with the powerhouse, Game Link, to help create one of the most formidable companies in the online adult market. He has created two of the most awarded and recognized movies in the adult industry ('An Open Invitation' and 'Marriage 2.0', which won The Feminist Porn Awards coveted 'Movie of the Year' award in 2016) and recently launched www.manshop.com, a reseller of sex toys for men, and www.betterthanthehand.com, a sex positive blog that promotes male masturbation and discusses the various social issues associated with it. Sullivan has written extensively about the need to expand and enhance content production in the adult industry and is also the author of 'Better Than The Hand: How Masturbation is the Key to Better Sex and Healthier Living'. He is a fourth-generation SF-native, lives with his wife and children in the San Francisco Bay Area and enjoys kite boarding, skiing, triathlon, cooking, reading, writing and just about everything else that engages his mind and his body.
35 Articles