Straight men are WAY behind the curve in experimenting with sex toys to enhance both self-pleasure and partner sex, and a lot of guys are really embarrassed to even talking about toys, let alone buy and use them.  In short, they can use some help.
 Most straight men are pretty cock-centric and penetration-focussed when it comes to their idea of pleasure—so there are certainly a lot of toys that meet that need.  But toys can also be used to enhance partner sex, explore new boundaries and develop a better understanding of each other's bodies and interests.  So let's take a quick look at toys that are effective and fun, but let's also talk about how you might introduce the toy in ways that will have him begging for more—toys, that is:
Like the Magic Wand for women, every man needs a Fleshlight.  Think of it like a toothbrush: if he doesn't have one, you might not want to date him.  But what most men don't understand or take advantage of is that the Fleshlight is designed to be warmed up to better simulate a warm, wet vagina.  So if he doesn't have one, this toy is a must, but even if he has one, you can dramatically enhance his use of it.  Here's an example of how even a toy that's seen almost exclusively as a solo-maturbator can be used for a lot more than that:
 Have him lie in bed and tell him you're going to treat him to a meal.  Follow the instructions to heat up the sleeve (i drop the lube in the water to warm it up as well) and just before the sleeve is ready, blind fold your man—it's a surprise, of course—and then take off his pants and yours and get him hard the way only you can.  Go get the warm Fleshlight, pour liberal amounts of the warm lube into the sleeve and open the suction cap slightly. Then tell him how great it feels when he enters you and goes down on you. Whisper something sexy in his ear as you slip the sleeve over his cock, moving it slowly all the way down, holding it there before you begin to stroke him.  Ask him to take over control of the Fleshlight while you run your nails down his thighs and around his groin.  Turn on your vibrator and tell him you're going to orgasm together.
Leave it to the Japanese to invent one of the most unique, visually interesting and effective male sex toys.  Again, this is a toy that he can enjoy alone, but it will be much more interesting if you teach him how to use it.  The way to get the most out of this toy is to gently swirl it around the tip of his well-lubed penis, slowly pulling the silicone membrane down his shaft while you gently run your fingers over his balls and groin.  You can use the Egg to stroke more aggressively as he approaches orgasm, but the beauty of this toy is its silky texture and elasticity.  If you combine this with a water-based edible lube, you can use the Egg to compliment a blowjob.
Butt play is a really sensitive topic for straight men, but the way I see it is that if he wants to stick his stuff in your ass, he needs to know what it feels like to have something in his.  And I don't say because I believe in sexual retribution: I say this because he will not understand how to approach anal sex until he understands just how sensitive the area is and how much preparation is required to relax the area prior to penetration.  So this is a necessity if you're having or want to have anal sex but feel things could be approached with a little more tact and grace. A great way to introduce this toy is to make a precursor to anal sex.  This is your opportunity to show him how you really want to be touched, how much time and lube and preparation and suggestion of penetration are required before you actually move to insertion of an erect penis.  What makes the Hugo unique is that this toy won't fall out like the other toys and it comes with a remote control that allows you to change vibration as he begins to penetrate you.  Imagine giving him feedback via vibrations in his ass as he enters yours.
These are just a few examples of 'solo' toys, how to use them and how to incorporate them into partner sex. If you'd like a larger in depth review, the guys at topmalemasturbators.com have put together a definitive guide to choosing the right masturbation toy.
The toys we talked about here are all available on manshop.com and we write a lot about how toys can improve sex, communication and relationships right here on our blog, www.betterthanthehand.com.
For a comprehensive review of masturbation, toys, techniques and communication strategies, see the book, 'Better Than the Hand: How Masturbation is the Key to Better Sex & Healthier Living.'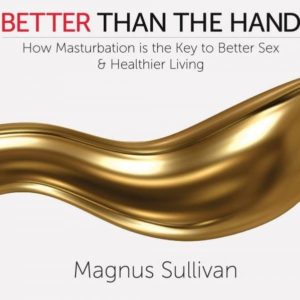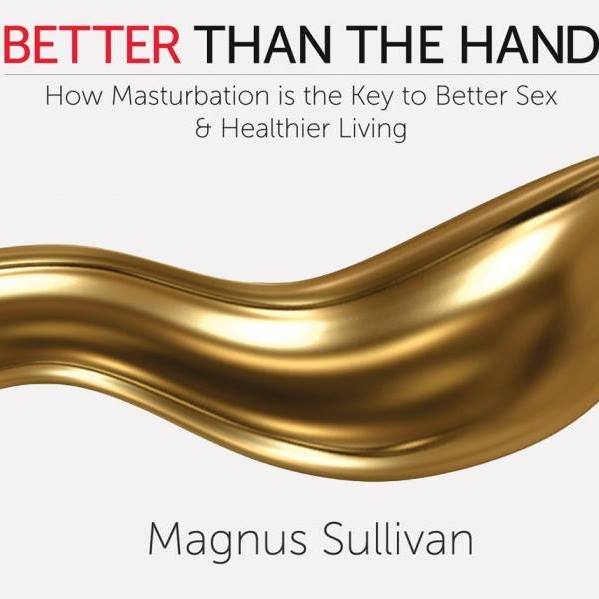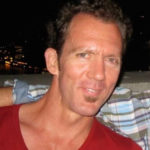 Magnus Sullivan
Magnus Sullivan has been at the forefront of technological and cultural shifts for more than 20 years. In 1993 Magnus founded eLine, one of the first system integration firms in San Francisco, bringing some of the biggest brands in the world online. One of his first clients was the storied progressive adult toy reseller, Good Vibrations. This was his first foray into the world of adult and he never looked back, partnering with the powerhouse, Game Link, to help create one of the most formidable companies in the online adult market. He has created two of the most awarded and recognized movies in the adult industry ('An Open Invitation' and 'Marriage 2.0', which won The Feminist Porn Awards coveted 'Movie of the Year' award in 2016) and recently launched www.manshop.com, a reseller of sex toys for men, and www.betterthanthehand.com, a sex positive blog that promotes male masturbation and discusses the various social issues associated with it. Sullivan has written extensively about the need to expand and enhance content production in the adult industry and is also the author of 'Better Than The Hand: How Masturbation is the Key to Better Sex and Healthier Living'. He is a fourth-generation SF-native, lives with his wife and children in the San Francisco Bay Area and enjoys kite boarding, skiing, triathlon, cooking, reading, writing and just about everything else that engages his mind and his body.
35 Articles