Gamify Your Sex Life: Starting with the Art of Sex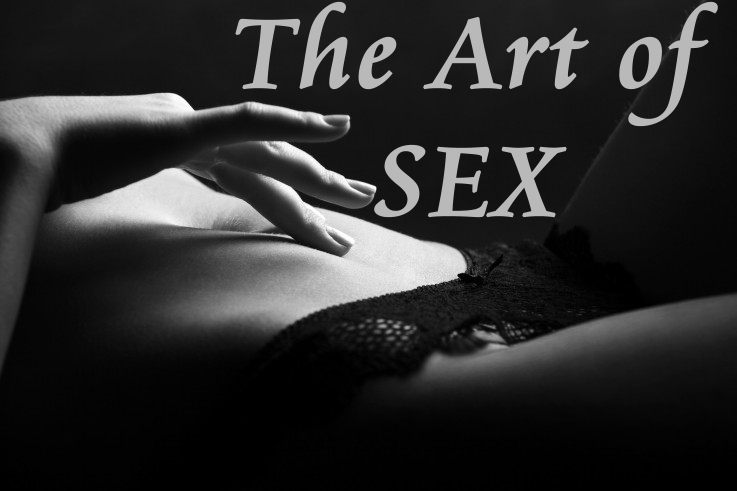 Creating 'the mood' usually conjures up images of romantic dinners, candles, music, soft lighting, sexy talk, etc. While just fine, and part of the art of sex, they're not exactly unique scenarios and they usually don't result in relationship growth. Toys, however, are great transitions to sexy-time, offer genuine opportunities to explore new sexual dynamics and open the door to intimacy and profound trust, making the art of sex all the more enjoyable. What's really unique about toys is that they make the process of moving from a  normal evening into a heated bedroom session so fun: in short, they 'gamify' sex! Here are just a few examples of how toys can bridge foreplay and orgasm.
The Art of Sex + a Little Foreplay = The Best Taste-Test Ever!
A great way to do something fun, different and sexy is to have your partner taste-test a variety of lubes in order to find their favorite. Too often, people buy flavored lube the same way they buy regular lube: they get just one bottle. But flavored lube can taste different based on a variety of factors (what you've eaten or drunk, for instance, changes your palate) and the best thing about them is the fun in sampling, discussing favorites and letting the process of choosing favorite evolve into great oral sex. Find a line you like and test ALL of their flavors. Better yet, compare one line against another. Our favorite is Handi Pop, but Wicked, Swiss Navy and Sliquid also have great flavors. Start out slowly by placing some on each others fingers, then lips, then neck, then shoulders, then stomach and then…unbutton our pants to reveal the next location.
Foreplay Sexy Times Gifts > Regular Gifts
Everyone loves presents, but presents that give you orgasms?! Those are in a different category.  Think about what you'd like to do, how open your partner is to exploration and then choose your toys accordingly.  If the use of toys together is already pushing the boundaries, stick with something that you already sense or know your partner will enjoy or buy something you want them to use on you. Purchase three gifts, wrap them and present them at an appropriate time. You don't have to wait for a special occasion: celebrate 'feeling good' or just 'being together.'  Part of the experience is the unexpected nature of the celebration. If your partner is a bit hesitant, a good starter is to choose something like a penis pump that they can use on you, or a Lelo Hugo—where you can give them the remote control and let them play with the intensity of vibration as you reciprocate with you hands and lips.
Sexy Foreplay Scenario #3:
There's nothing quite like the electric anticipation of the unknown. For this one, blindfold your partner and tell them there are three toys before them— A, B and C—and ask them to choose a toy. Much like the above, you need to chose toys that are interesting to both of you. But if you're looking for advice, here's what I recommend: if you've never tried electro-stim, now is a great time. The subtle ripple of electricity through your skin is exotic, erotic and unlike anything you've felt before. My personal favorite is the Neon Wand.  If you combine the blindfold with wrist and ankle restraints, you'll deliver an unforgettable, electrifying full-body tease that will leave your partner quivering in a pleasure-puddle.
The Real Secret to the Art of Sex: Erotic Feedback Loops
One of the great aspects of remote control toys is that two can play at this game. Take a look at some options and let your imagination create—and then realize—a fantasy for two.  The combination of the power and vulnerability of this game and the variety of sexual stimulation available—coupled with the fact that you can play the game fully clothed in public—make the erotic feedback loop one loop you'll never want to escape.
Clothes On: Foreplay and the Art of Sex 
Safety is key—particularly when you want to push boundaries. And we often forget that being naked is it's own form of vulnerability, even for established partners. That's why I recommend experimenting with some toys with your clothes on! Firing up a Magic Wand and running over your partner's body, fully clothed, is a great way to allow someone to warm up to the idea of allowing you to take control of their orgasm.  Like flavored lube, start by stimulating shoulders, nipples, neck and legs before suggesting a run between the legs.  Wait until they're clearly turned and and then slowly remove layers, running the toy over their underwear before you ever-so-slowly remove them. You can use the same approach for nipple stimulation, anal/prostate and g-spot simulation or any other erogenous zone.
Secret Surprise to the Art of Sex:
Change is good every now and then, and one of the best toys allows you to give your partner a different 'you' whenever you please: Penis Extensions! Extensions come in so many different sizes and textures and offer so many different experiences that they'll never know what to expect. Try this: after some ample foreplay that both relaxes and excites your partner, lay them on their back and slip on one of the many amazing extensions.  You can go BIG, you can add texture, you can add vibration, you can add shape for stimulation! With their eyes closed, have them reach back and guide your well-lubed, enhanced member into them. I guarantee the surprise of reaching back and feeling something totally unexpected with send a sensual jolt down their spine.
Consider the recommendations above only introductory suggestions.  Build and expand upon these based on experience and desire.
This article is an excerpt from the book, 'Better Than the Hand: How Masturbation is the Key to Better Sex & Healthier Living.'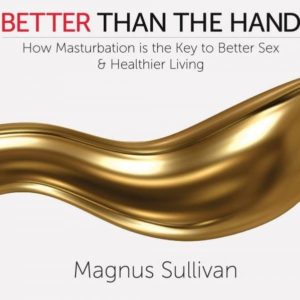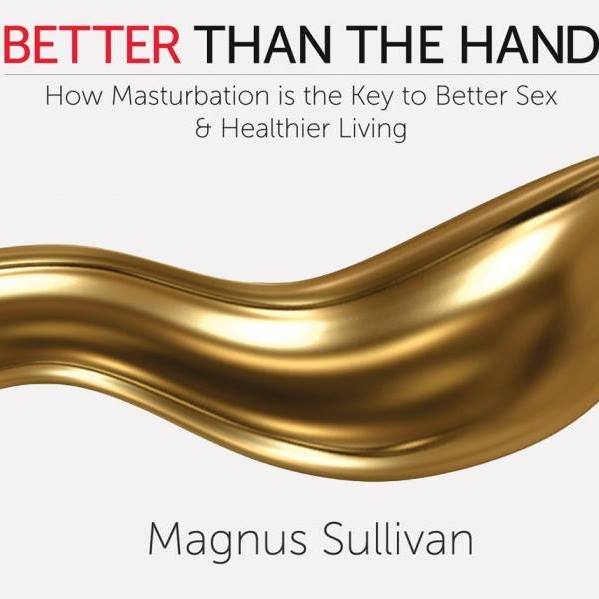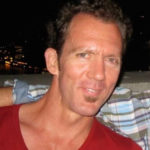 Magnus Sullivan
Magnus Sullivan has been at the forefront of technological and cultural shifts for more than 20 years. In 1993 Magnus founded eLine, one of the first system integration firms in San Francisco, bringing some of the biggest brands in the world online. One of his first clients was the storied progressive adult toy reseller, Good Vibrations. This was his first foray into the world of adult and he never looked back, partnering with the powerhouse, Game Link, to help create one of the most formidable companies in the online adult market. He has created two of the most awarded and recognized movies in the adult industry ('An Open Invitation' and 'Marriage 2.0', which won The Feminist Porn Awards coveted 'Movie of the Year' award in 2016) and recently launched www.manshop.com, a reseller of sex toys for men, and www.betterthanthehand.com, a sex positive blog that promotes male masturbation and discusses the various social issues associated with it. Sullivan has written extensively about the need to expand and enhance content production in the adult industry and is also the author of 'Better Than The Hand: How Masturbation is the Key to Better Sex and Healthier Living'. He is a fourth-generation SF-native, lives with his wife and children in the San Francisco Bay Area and enjoys kite boarding, skiing, triathlon, cooking, reading, writing and just about everything else that engages his mind and his body.
35 Articles