How to Have Great Sex Avoiding these Rookie Mistakes
Great sex is less about learning specific tactics and more about developing tact. The best way to figure out if there's room for improvement is to look at the image that comes to mind when you hear the word, 'sex.' If you think sex = intercourse, you have a lot to learn.  The good news is, most of us are in the same boat, so no one's likely to notice any shortcomings. But a few simple tips will not only radically improve your sex life, they will set the foundation for a great relationship over time.
Rookie Error #1: It's All About Penetration
If you want your partner to be as excited about sex as you are, focus on her orgasm, not yours. Most couples don't talk much about how to make that happen, however, so both parties just sort of follow a standard narrative that often leads to men petering-out just when her party is getting started. But no one likes to feel they're bad in bed, or feel they don't know what they're doing, or feel they're too demanding, so we just quietly continue with mediocre, one-sided activity that is not great sex. Although no one wants this, no one knows how to change it—or they're too embarrassed to raise the question. The first step is to realize that, in general, men and women move through phases of desire, arousal, orgasm and resolution very differently. The second step is to recognize that every woman reaches orgasm in different ways at different paces. So how is a poor man to know her particular path to orgasm unless she shows and/or tells you? It could be that she loves it when you go down on her, but she doesn't reach orgasm easily that way. Another case could be made that she does or doesn't enjoy fingers inside, or that she does or doesn't enjoy g-spot stimulation. It could also be that she only reaches orgasm through masturbation or with a toy. This is really important information and talking with her about this takes a lot of the anxiety and mystery out of the process. If you make this Q&A part of foreplay, you'll not only make her wet, you'll know what to do to get her off. 
Rookie Error #2: Sex = Intercourse
Adding prolonged 'foreplay' doesn't change the basic problem of goal-oriented sex: most people still view the process as one that ends with penis-in-vagina. But most men and women move through the sexual response cycle at VERY different paces and most women don't orgasm with  penetration. So once things move to insertion, the chances are high that you will leave her wanting—unless your needs and interests are taken care of first. One of the best ways to learn more about each other while starting to change the narrative of how to navigate to great sex means learning to masturbate together. When you learn how she likes to be touched, and you teach her how to touch you, you're much more likely to reach orgasm at the same time. Introduce toys, lube, restraints, blindfolds, etc. and things quickly get more interesting for everyone.
Rookie Error #3: Body Shaming
The more genuine and uninhibited your emotional and physical engagement, the more attracted she'll be. The sexiest thing about a body is fluidity and confidence in movement. Her difference is what makes a sexual experience with her unique—and that is sexy! Remember: we're highly evolved animals—we are very attuned to what the other animal is feeling.  So it's not about language, it's about how you're communicating non-verbally. Don't ever—EVER—body shame your partner.
This article is an excerpt from the book, 'Better Than the Hand: How Masturbation is the Key to Better Sex & Healthier Living.'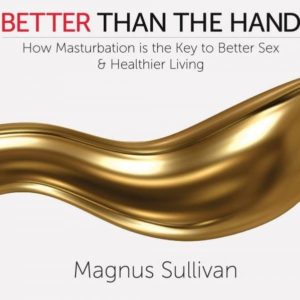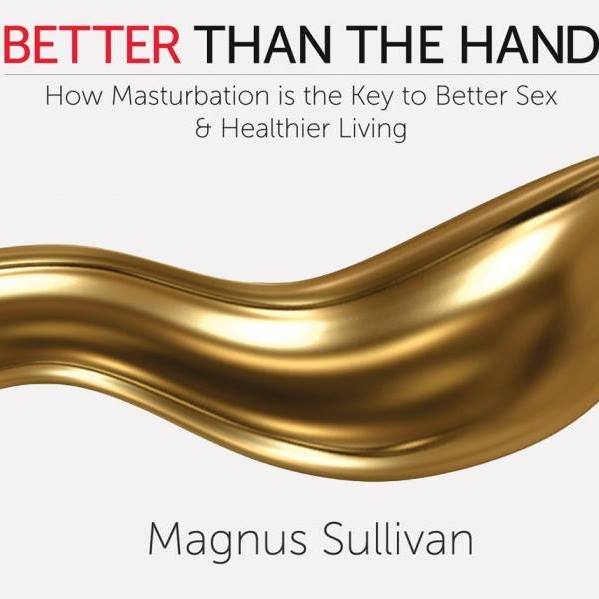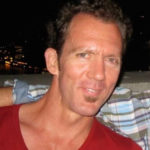 Magnus Sullivan
Magnus Sullivan has been at the forefront of technological and cultural shifts for more than 20 years. In 1993 Magnus founded eLine, one of the first system integration firms in San Francisco, bringing some of the biggest brands in the world online. One of his first clients was the storied progressive adult toy reseller, Good Vibrations. This was his first foray into the world of adult and he never looked back, partnering with the powerhouse, Game Link, to help create one of the most formidable companies in the online adult market. He has created two of the most awarded and recognized movies in the adult industry ('An Open Invitation' and 'Marriage 2.0', which won The Feminist Porn Awards coveted 'Movie of the Year' award in 2016) and recently launched www.manshop.com, a reseller of sex toys for men, and www.betterthanthehand.com, a sex positive blog that promotes male masturbation and discusses the various social issues associated with it. Sullivan has written extensively about the need to expand and enhance content production in the adult industry and is also the author of 'Better Than The Hand: How Masturbation is the Key to Better Sex and Healthier Living'. He is a fourth-generation SF-native, lives with his wife and children in the San Francisco Bay Area and enjoys kite boarding, skiing, triathlon, cooking, reading, writing and just about everything else that engages his mind and his body.
35 Articles