Ready to Up your Game? Try Warming Personal Lubricants. The Best Lube for Sex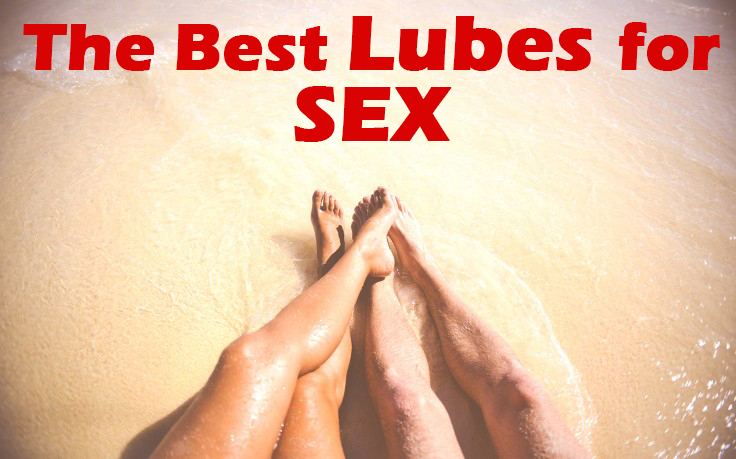 Despite the fact that lubes and creams that enhance stimulation and sex have been around for a while, until recently I've steered clear of these products for a variety of reasons. In general, the more chemicals in something the less I want to put it on my skin or in my mouth. Many of these lubes and creams are also used to numb or desensitize erotic zones during sex, and this is generally considered a no-no, as it can increase the risk of accidental injury.  And if you need to numb something during sex, you probably shouldn't be doing that thing, right? The fact is, my ignorant bias was just getting in the way of understanding how powerful these lubes can be.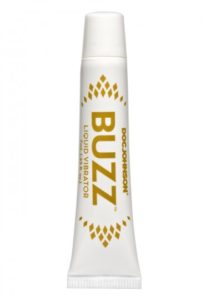 Luckily, at a recent toy convention I came across a product by Doc Johnson called 'Buzz' that's marketed as 'The Liquid Vibrator' (Say what?! A liquid vibrator!?). I was immediately curious and took a sample box home with me. Only after I opened it did I realize it was just a warming lube with a great name. I was about to toss it when I thought, hell, why not use some with my girlfriend. When I mentioned I brought something back from the show called 'a liquid vibrator' that, when applied, would create a harmonic hum to gently buzz her clit, she immediately stripped down, flopped on the bed with open legs, closed her eyes and told me to get busy with it.
I placed a few drops on my index and pointer fingers and slowly spread the lube in an arc-like motion over her hood, down her labia, back up and down the other side. When it was clear she was really enjoying the sensation, I placed more lube on my fingers and then moved them up and down her labia with my fingers meeting above the clit and then separating as each finger made its way down one side of her pussy. I then moved my fingers around to cover more area while occasionally moving my index finger between her lips, gently inserting only the tip of my finger as I stroked her with a 'come-hither' motion. I placed a drop on each of her nipples and gently pinched and tugged them with my other hand. After about 5 minutes of pussy and nipple massage, she was unusually wet and wanted a lot more than my finger inside her. (Pro tip: if you're using an edible arousal lube, put some on your lips and use your lips to put some on hers, or use a warming lip balm to complement the arousal lube). I squirted some lube into her hand and asked her to spread it over my balls. Almost immediately, there was a harmonic unity between our humming genitals. She lathered my cock as well and I ran my cock and balls up and down over her pussy until it was too much for both of us. Not only was foreplay and penetration more fun, but the 'afterglow' was much better, as I rubbed and massaged her pussy and nipples for an extended erotic high.
This fantastic introduction to what are known as 'warming,' 'arousal' or 'stimulating' lubes got me curious: is Buzz unique, or do they all work the same magic? Warming lubes use a variety of different ingredients to stimulate the skin, so I was curious to know if one blend worked better (or had a noticeably different affect) than others. To test this, I gathered a bundle of arousal lubes and, well, applied them in practice. I chose only lubes from companies I trust to make quality products:
Doc Johnson's Buzz Liquid Vibrator
Swiss Navy Sensual Arousal Lube
Sensuva Organics Insane Personal Lube
Sensuva's ON Natural Arousal Oil For Her
(note: Sensuva also has a menthol-free version)
Sliquid Organics Sensation Lube
(I asked for samples from System Jo and Pjur but they did not respond in time for this article)

To my/our surprise and delight, all of them added something slightly different and entirely pleasing. In short, it's hard to go wrong unless you have specific requirements in ingredients. For those who favor more stimulation, Sliquid's 'Organic Sensation Lube' was the clear winner, 'sending my pussy to the moon!' according to my partner. Swiss Navy's arousal lube also stood out. Note that quantity also affects intensity, so apply in small doses to start and build with comfort.
The most common ingredients used for stimulators are peppermint extract (peppermint oil), menthol, cinnamon, capsaicin (the active compound in chili peppers which gives them their 'heat') and vanillyl butyl ether. Most warming lubes contain a combination of these ingredients, so check the list closely if you have any concerns.  You will also see Yohimbe (not to be confused with the FDA-regulated yohimbine hydrochloride, which has been used successfully to treat ED since 1930) listed as the active arousal ingredient on many lubes. Note that studies have shown the amount of Yohimbe (an extract from the bark of the Yohimbe tree in Africa) in supplements to vary wildly.
People with salicylate allergies should avoid products with mint or menthol, and many warming lubes use mint oil and menthol as their primary ingredients. If you have sensitive skin, it's recommended to apply a small amount of lube to your hand or arm to see how you react. Lubes that use vernally butyl ether are generally more forgiving on the skin. If you ever experience any discomfort, wash immediately. Finally, people with herpes should avoid products with L-Arginine, as this vasodilator is associated with increased risk of outbreaks.
Also, it's particularly fun to go down on or make out with your partner using an arousal lube, but you'll need to make sure to use an edible warming lube and, if making out, a flavor you and your partner enjoy.
This article is an excerpt from the book, 'Better Than the Hand: How Masturbation is the Key to Better Sex & Healthier Living.'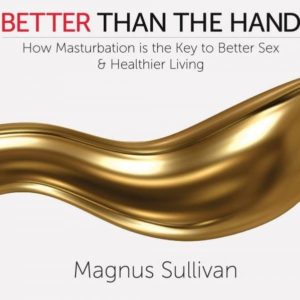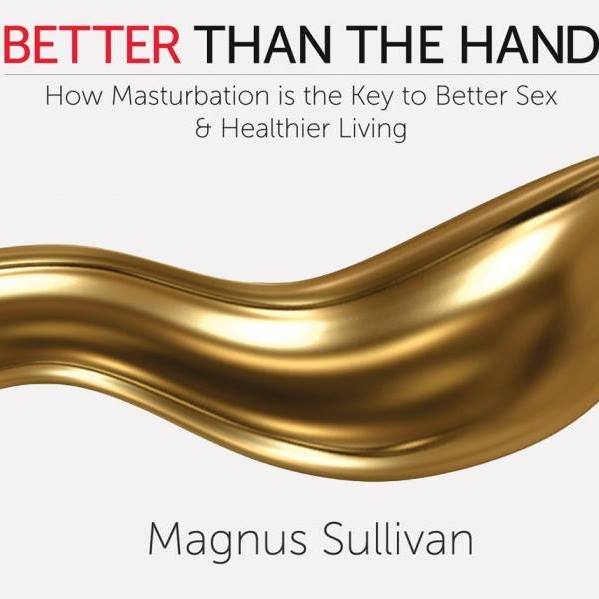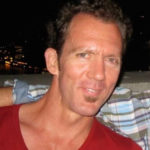 Magnus Sullivan
Magnus Sullivan has been at the forefront of technological and cultural shifts for more than 20 years. In 1993 Magnus founded eLine, one of the first system integration firms in San Francisco, bringing some of the biggest brands in the world online. One of his first clients was the storied progressive adult toy reseller, Good Vibrations. This was his first foray into the world of adult and he never looked back, partnering with the powerhouse, Game Link, to help create one of the most formidable companies in the online adult market. He has created two of the most awarded and recognized movies in the adult industry ('An Open Invitation' and 'Marriage 2.0', which won The Feminist Porn Awards coveted 'Movie of the Year' award in 2016) and recently launched www.manshop.com, a reseller of sex toys for men, and www.betterthanthehand.com, a sex positive blog that promotes male masturbation and discusses the various social issues associated with it. Sullivan has written extensively about the need to expand and enhance content production in the adult industry and is also the author of 'Better Than The Hand: How Masturbation is the Key to Better Sex and Healthier Living'. He is a fourth-generation SF-native, lives with his wife and children in the San Francisco Bay Area and enjoys kite boarding, skiing, triathlon, cooking, reading, writing and just about everything else that engages his mind and his body.
35 Articles